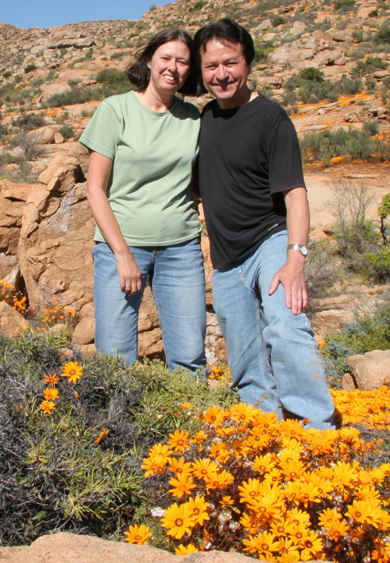 Welcome!
Come journey with us to on our travels throughout the world searching for botanical wonders.
We share a love of travel, plants and photography and have been traveling for 30 years. We always include gardens or wildflowers in our travel. We have focused our travels on the five Mediterranean biomes; Southern Europe, Southern Africa, Western Australia, Chile and California. Our recent travels have taken us to the tropical floral jewels of Borneo.
Marta's blog has the latest in our adventures. If you like our photos, please send a message to photos at martageorge dot com.